All your marketing material served as you want it. Your message, campaigns and documents. Published when and where you want it. Codesigner is home for your continuously evolving brand.

What is Codesigner
Codesigner is a platform for managing websites and services. Marketing teams and company executives can update content and structure with Codesigner without any technical expertise. Replace your old content management systems and manage all your websites with one tool.
Publishing management
Codesigner lets you decide when and where the content will be published. Each page has a set of options that can be set to suit any process of publishing. Create content once and update it to several places at the same time.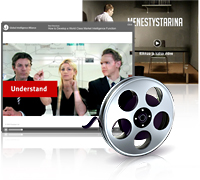 Richer content
Codesigner lets you show videos, games and manage blogs on your website. You can also lift up key information with news pick-ups and tickers. Banner ads and campaigns can be set to change in advance.


Library of building blocks
How do you obtain the functionalities you need for a particular page? Codesigner lets you decide from a list of building blocks. You can create new pages that differ from each other and are linked to the related content.

Mobile sites

Your service can be much more than just a website. Codesigner can auto-generate
mobile version of your website. Learn more

Calculators

Visualize your services and help your customers discover the benefits for them. Learn more

Material and media bank

What is the best way to present your products and press material? Codesigner's media bank lets the
user decide. Learn more