Components for Codesigner

Material and media banks
What is the best way to present your products and press material? Codesigner's media bank lets the user decide how to explore the material on your site and download documents: by the combination of categories and free searches. Access can be set to prevent unauthorized usage of sensitive or yet unpublished material.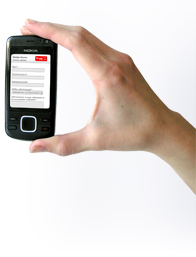 Mobile sites
Your services can be much more than just a traditional website. Codesigner can auto-generate mobile version of your website. This enables users to access your information and forms anywhere.
In a format that is suitable for mobile devices and services.
Calculators

Visualize your services and help your customers discover the benefits for them. Learn more